Pumpkin Spice Blondies Recipe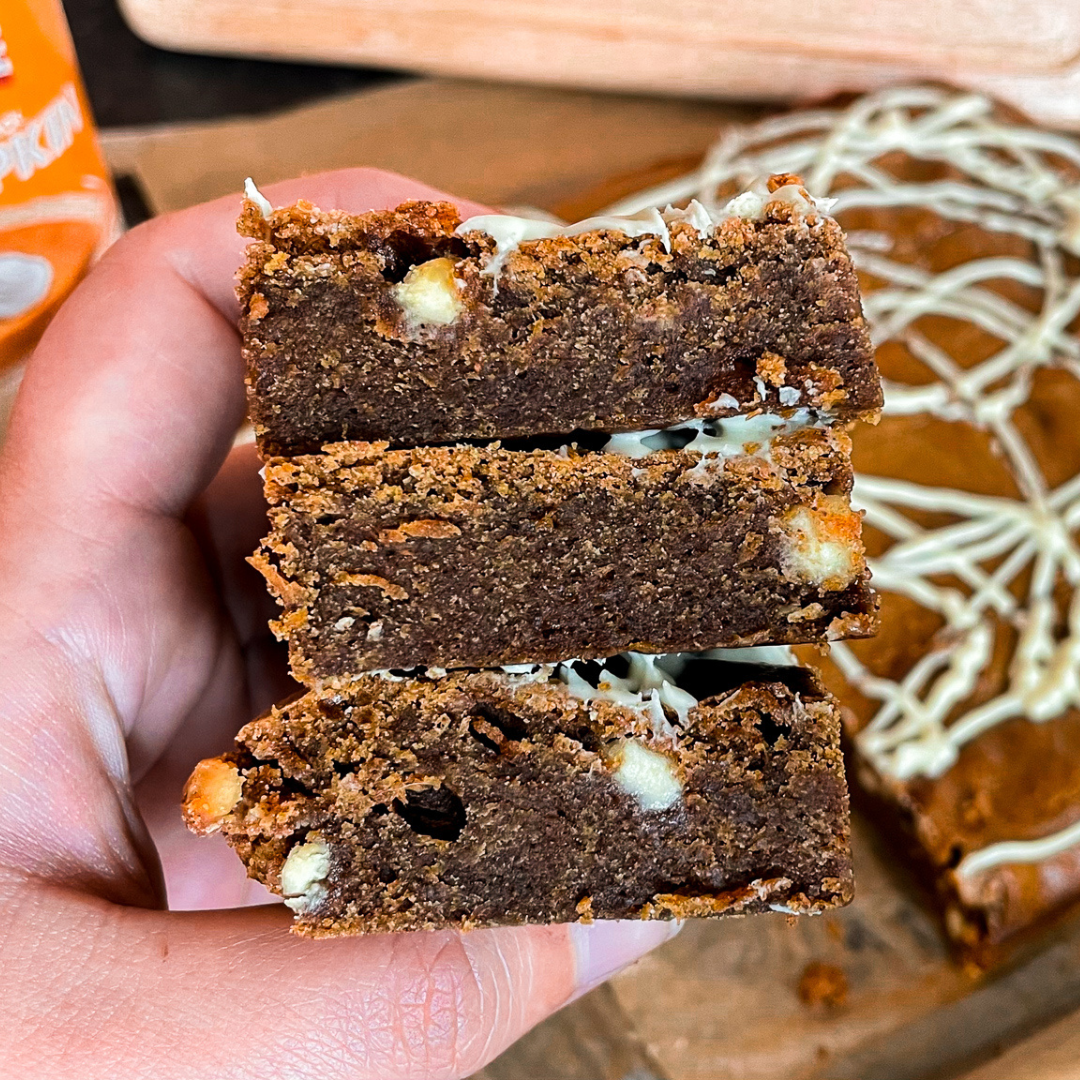 With October in full swing, it's time to celebrate the beginning of spooky season with our ultra-autumnal Pumpkin Spice Blondies. This richly spiced recipe creates blondies that are deliciously dense, fudgy, and crammed with white chocolate chips.
Ingredients
For the blondie: 
175g butter (plus extra for greasing)
200g light muscovado sugar
125g golden caster sugar
2 large eggs
2 tsp vanilla extract
200g plain flour
150g white chocolate chips
200g pumpkin purée
For the pumpkin spice blend:
2 tbsp of cinnamon
1 tsp of ginger
1 tsp of nutmeg
0.5 tsp of all spice
0.5 tsp of cloves
Method
Heat the oven to 180°C (fan) / 160°C (gas). Butter and line a 20x30cm tin with baking paper.
Melt the butter, both sugars and the pumpkin spice blend in a large saucepan. When the mixture is smooth and you can't feel any grains of sugar left, take off the heat and leave to cool for 5 minutes.
Stir in the eggs, one-by-one, until smooth, followed by the vanilla extract and flour.
Stir in the pumpkin purée and 100g of white chocolate chips before pouring into your prepared baking tin. Bake for 30 minutes until golden and set on top.
Allow the blondies to cool in the tin. Melt the remaining 50g of white chocolate and drizzle over the top of the cooled brownies before cutting into bars.
The easiest way to catch up on all the latest Bad Brownie gossip. Read our brownie blog now!