The Crowd Pleasers Box
We named this one The Crowd Pleasers because we quizzed each other on our favourite brownies and crowned the winners with their very...Read More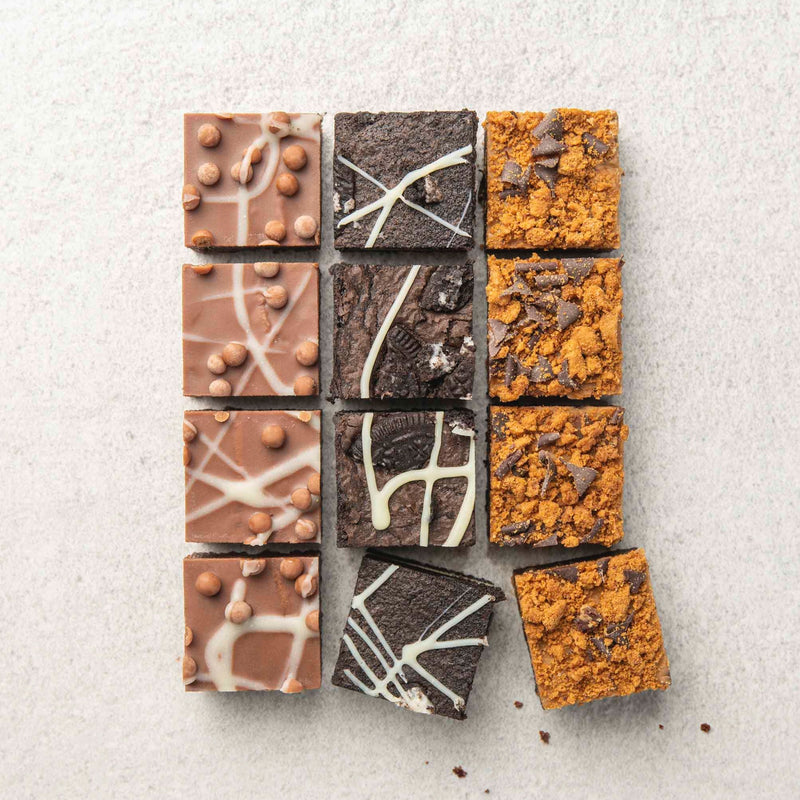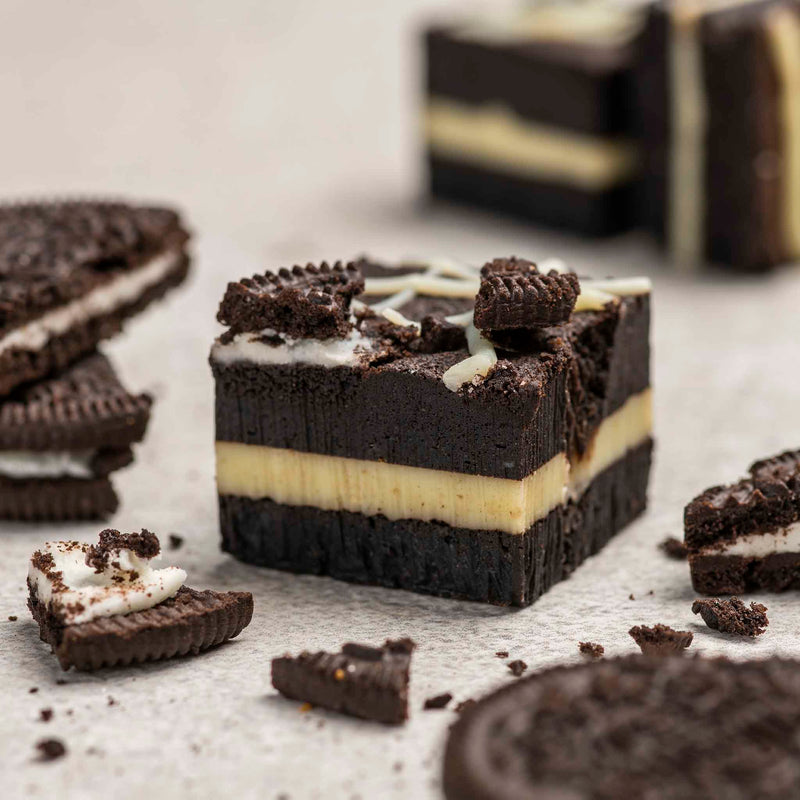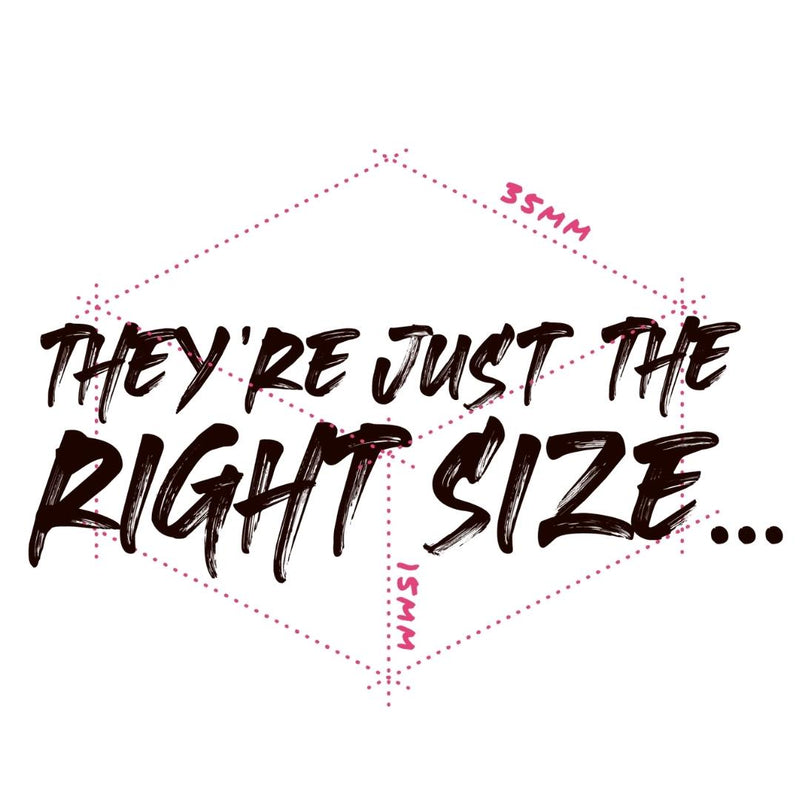 Handmade in London
Next Day Delivery Nationwide 
Sustainable Packaging 
Beautifully Wrapped for Every Occasion
We named this one The Crowd Pleasers because we quizzed each other on our favourite brownies and crowned the winners with their very own box. These are our last meal, best of the best, whatever you want to call it brownies. The brownies we'd be pining for if we were trapped on a desert island. The brownies we think about right before we go to sleep. The brownies that spring to mind whenever someone asks us what we're thinking about. Unforgettably tasty, and ready to become your favourites, too.
Please note final gift wrapping design may vary but messaging will remain the same. 
Maltes-ier: There's nothing like that familiar, comforting malty taste – which is why we captured it in a creamy milk chocolate brownie base, spread with velvety-smooth ganache and sprinkled with crunchy chocolate pearls.

Biscoffable: Soon to Biscoffed by anyone that comes across it. A lightly spiced dark chocolate brownie – infused with just a whisper of coffee to enhance its flavour – topped with our very own handmade speculoos biscuits.

Oreo-oh-oh: The A-lister of the biscuit world. We use a top-secret cocoa powder to make our brownies that same, signature shade as an Oreo. Then we smoosh two slices together with a creamy vanilla fudge filling to create the perfect Oreo brownie sandwich.

12 bite box contains Maltes-ier, Biscoffable, and Oreo-oh-oh.
Contains egg, dairy, gluten, and soya.
May contain traces of nuts (12 & 16 bite box).
Contains nuts (24 bite box only).
Contains alcohol (Jaffa Cake in 16 & 24 bite boxes only).
Standard Delivery

Free delivery over £30

We offer a next working day service for orders placed before 2pm. Orders placed after 2pm will be shipped the following working day.

At present, we cannot offer specific delivery days or deliveries on weekends.

With the exception of our brownie bars, our brownie packages don't fit through the letterbox.
Our brownies have a shelf-life of up to 10 days in a cool cupboard, and 2-3 weeks if refrigerated . Brownies containing fresh fruit last for 5 days at room temperature. They last for 3 months if frozen
Subscriptions
There's no reason to hoard brownies with our brand-new Brownie Subscription.
Subscribe and save
Choose your die-hard favourites, from brownies to bars and enjoy 10% off every order when you subscribe.
Enjoy regular treats
Monthly or weekly, enjoy as often as you like.
Stay flexible
Brownie overload? Pause, skip or cancel at any time.
Frequently asked questions
You may also love...
We put our amazing gourmet brownies through brownie bootcamp to create the fudgiest, gooiest, tastiest and most decadent brownies we can. So go on, take a bite... You know you want to!