The Bestsellers Box
We spent many years at food markets across the country, selling our brownies and talking to our customers. We noticed what they liked...Read More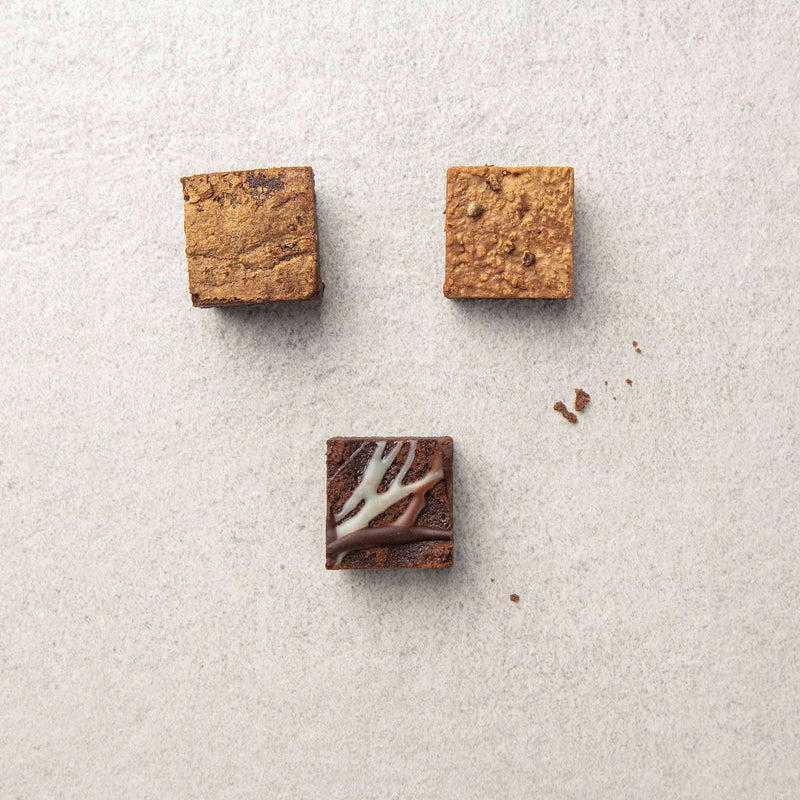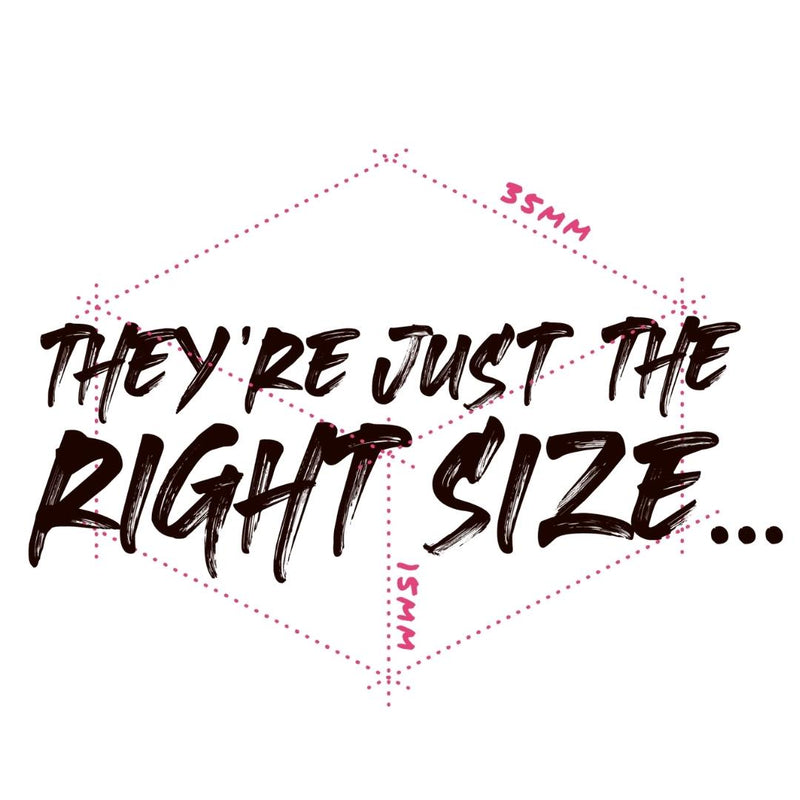 Handmade in London
Next Day Delivery Nationwide 
Sustainable Packaging 
Beautifully Wrapped for Every Occasion
We spent many years at food markets across the country, selling our brownies and talking to our customers. We noticed what they liked versus what they loved, we asked them what they wanted and why, and then we went back to our kitchen again and again and figured out the best, most delicious and special way we could bake all that into small brown squares. Well, small brown squares topped with bursts of raspberry sprinkles, sparkling gold caramel, crunchy golden peanut brittle, and rich, creamy white chocolate.
Please note final gift wrapping design may vary but messaging will remain the same. 
Salted Caramel: She's a bit bling bling, but we vibe with it. This sexy little brownie is sandwiched with our liquid-gold salted caramel sauce, which slowly oozes down the sides when you bite into it. We dressed her in a coat of shimmering gold dust because we wanted her to look cute at the party.

Triple Chocolate: It's the ultimate three-way. Our triple chocolate brownie is stuffed full of white and milk chocolate chips, before being artfully drizzled with three types of chocolate on top.

Hazelnut: We're obsessed with Ferrero Rochers, and wanted to pay tribute to them in true Bad Brownie style. Hazelnut praline and chopped, caramelised hazelnuts are mixed through the brownie batter, before being finished with a crunchy, crackly feuilletine top. Then we added a coat of gold dust so we could really spoil you.

12 bite box contains Gold Medal Salted Caramel, The Ultimate 3-Way, and Faux-rrero.
PLEASE NOTE: Contains egg, dairy, gluten, soya, nuts, and peanuts.

Standard Delivery

Free delivery over £30

We offer a next working day service for orders placed before 2pm. Orders placed after 2pm will be shipped the following working day.

At present, we cannot offer specific delivery days or deliveries on weekends.

With the exception of our brownie bars, our brownie packages don't fit through the letterbox.
Our brownies have a shelf-life of up to 10 days in a cool cupboard, and 2-3 weeks if refrigerated . Brownies containing fresh fruit last for 5 days at room temperature. They last for 3 months if frozen
Subscriptions
There's no reason to hoard brownies with our brand-new Brownie Subscription.
Subscribe and save
Choose your die-hard favourites, from brownies to bars and enjoy 10% off every order when you subscribe.
Enjoy regular treats
Monthly or weekly, enjoy as often as you like.
Stay flexible
Brownie overload? Pause, skip or cancel at any time.
Frequently asked questions
You may also love...
We put our amazing gourmet brownies through brownie bootcamp to create the fudgiest, gooiest, tastiest and most decadent brownies we can. So go on, take a bite... You know you want to!