Hop Till You Drop Easter Hunt
Fancy winning a FREE Ambassador Golden Giant Easter egg or perhaps prefer a 15% OFF?
No, this is not an early April's fool. We simply LOVE a good Easter hunt, who doesn't?! 
Ready? Let's find some cracking prizes.  
We've hidden 5 Egg-cellent Rewards within our website, find them and they are yours! 
You'll simply need to spot our Easter guest David (the sexy blue man on the right) and tap him to reveal your offer.
Pro-tip: Do not leave any pages unturned, these prizes are dangerously good and won't be around for long! 
The hunt will close on Wednesday 5th April.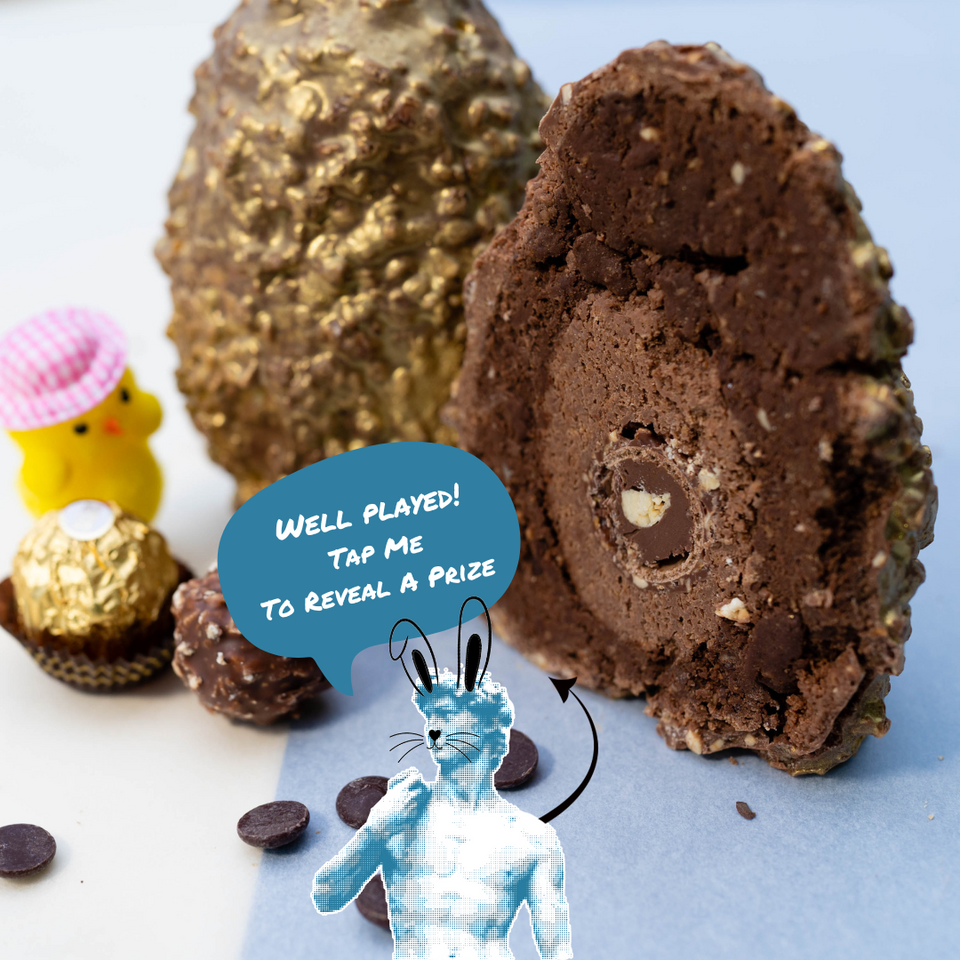 Win up to 5 cracking prizes in 3 simple steps
1- Spot our Easter David 🐰 
2- Tap to reveal your prize 🏆 
3- Redeem your code by Wednesday 5th April.
Hurry, the hunt ends Wednesday 5th April, 2023. T&Cs apply.
Looking For An Easter Treat?