Barbie Meets Bad Brownie - Ice Cream Sandwich Recipe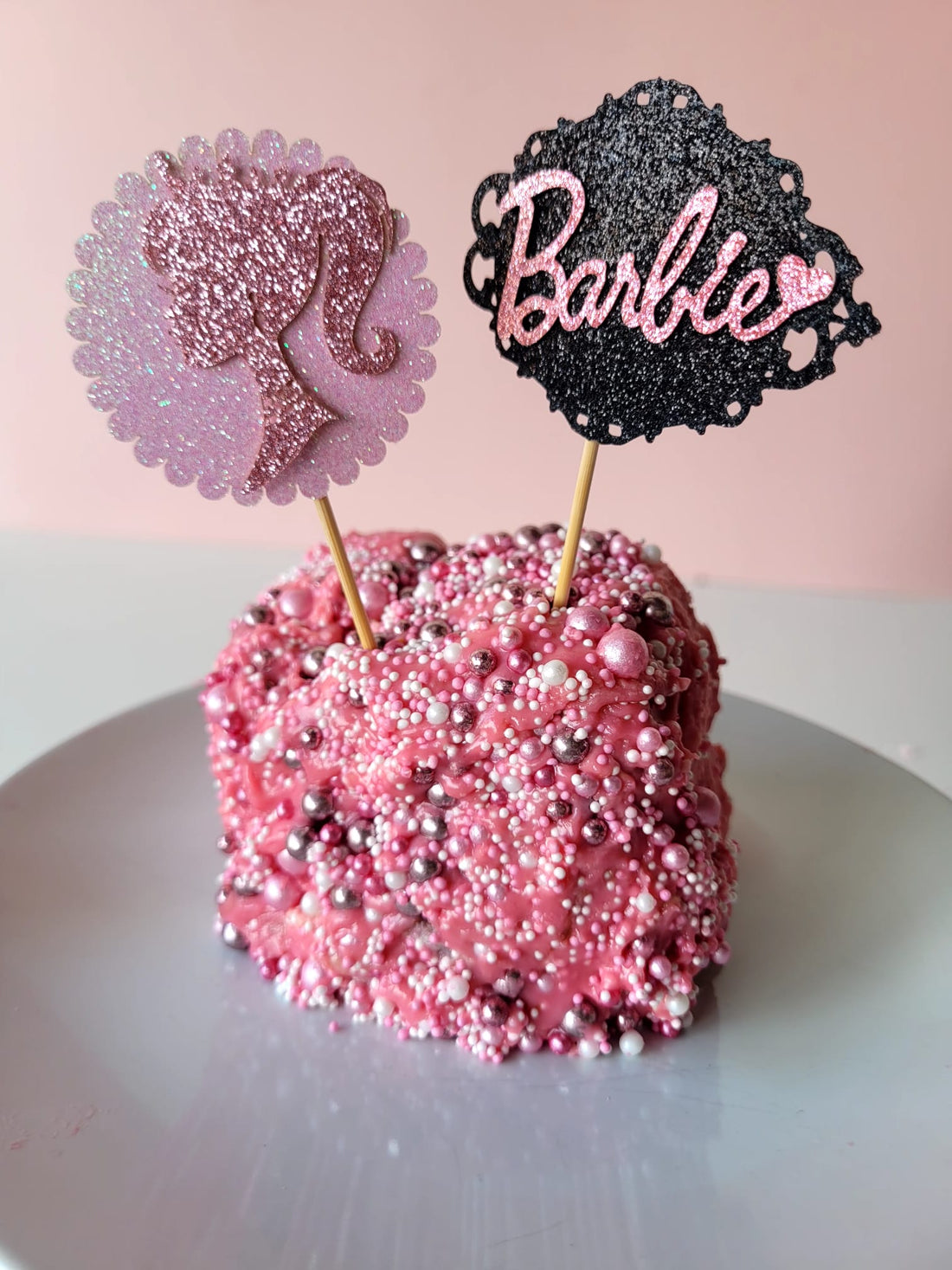 It's official, we've caught Barbie fever too and we LOVE it 💗
Easy, affordable and utterly delicious - here's a Barbie inspired recipe you need to try!
What you'll need
A box of your fave Bad Brownies (we used our Vegan Raspberry Trimmings!)
Any Ice Cream of your choice - we chose Strawberry Cheesecake (Yum!)
White Chocolate
Pink food colouring
Barbie inspired sprinkles
The Method
The Method
Grab your Brownie Trimmings slab and cut in half.
Add a scoop (or 2) of Ice Cream onto the top of one half of the Brownie block.
Press down the other Brownie slab on top - as if you're making a sandwich!
Melt some white chocolate in 30 second intervals (making sure to stir each time)
Add as much pink food colouring into the melted white chocolate as you like (the more pink, the better!)
Dip your Ice Cream Sandwich into the melted chocolate.
Cover in sprinkles, we added some glitter Barbie cake toppers, 'cause we're extra like that, but this step is completely optional!
The most important step, enjoy!
The easiest way to catch up on all the latest Bad Brownie gossip. Read our brownie blog now!